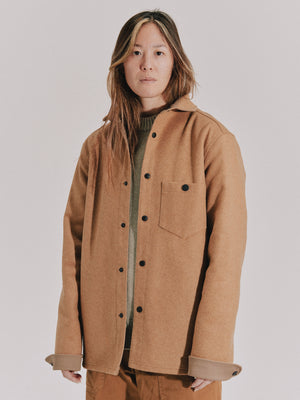 Recycled Wool Shirt Camel
We are very happy to say that from 2022 we have updated the fabric used in our wool shirt to a recycled version! More details about the fabric can be found here.
Sarva wool shirt is perfect as both outer or middle layer during really cold days. Pattern is made from a Sami kolt with wedges both on the sides to adjust the width and on the shoulders. Chest pocket and two side hand pockets with button closure. Adjustable arm width and sewn ventilation under both arms.